Become Exam Fit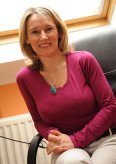 Fulfill your potential, beat exam nerves and overcome anxiety… Our proven HeadRest Technique helps you do your best in any exam situation: be it Academic (Junior, Leaving Certificates & Third Level Colleges), Professional (Accountancy, Insurance, Legal, etc), Music or Sports related. We customise our approach to suit your needs for maximum benefit.
I have personally helped lots of students succeed in their exams…some were strong students looking to get a specific result while others were under performing and wanted to improve. I can help you improve your grades and succeed.
Book your one-to-one session with Mags now! Call us at 087 2402 599 to arrange your appointment.
We provide a full range of : relaxation audio CDs for kids, families, busy workers, adults, teens and students; customised workshops, one to one consultations, online information and online tools.